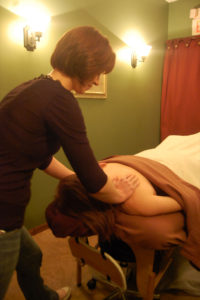 RELAXATION AND THERAPEUTIC MASSAGE
Signature
(1/2 hour)
30
(1 hour)
60
(11/2 hours)
90
Unwind with a traditional massage of repeating, flowing, movements, combined with targeted pressure to therapeutically relieve tension and nights. He therapist will tailor the treatment based on your needs – just tell her if you want to relax or if you have specific muscle areas that need extra attention.
Reflexology (1 hour)
45
Pressure is applied to points on the foot that correspond to organs and systems in the body for all – over relaxation. It is especially beneficial, for people who stand on their feet all day
Prenatal (1 hour)
60
Relieve back and leg pain and reduce stress and Exide he would've therapeutic massage designed especially for expectant mothers.
Aromatherapy
Add 5-10
Your massage therapist can add a selection of oils to help you relax, energize, reduce stress, or feel balance.