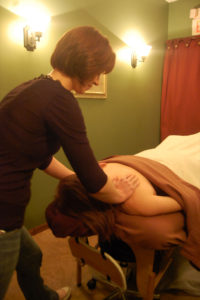 MASSAGE
Unwind, relax and recharge
Traditional
Repeating, flowing movements combined with targeted pressure to therapeutically relieve tension and knots. Treatment is tailored to your needs - simply tell your therapist which areas need attention and whether you seek relaxation or rejuvenation.
Half Hour
35
One Hour
70
90 Minutes
110
Deep Tissue
Very firm pressure deep in the muscle breaks up restrictive knows and scar tissue to improve movement and reduce pain.
One Hour
70
90 Minutes
110
Cupping
Increases blood circulation to the areas where cups are placed. This may relieve muscle tension, improve blood flow and promote cell repair. It may also help form new connective tissue and create new blood vessels in the tissue.
K-Tape
Reduces swelling, increases mobility and enhances recovery. KT Tape can be used to prevent or treat common muscle and joint related injuries. It provide support and pain relief before, during and/or after an activity.
*Some medical conditions do not allow cupping or the use of K-Tape.